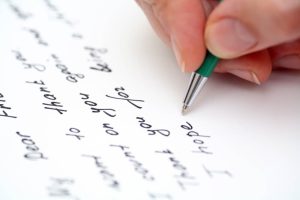 My own interaction with home buyers suggests it, and DMAR data confirms it. Denver's real estate market is as hot as ever, at least in the entry-level and "affordable" price ranges. That according to the Denver Metro Realtors Association.
Multiple offers are back. Bidding wars have erupted. Last year brought talk of a slight market cooling, which seemed to last an hour or so. Now it's looking like 2017 again.
It's distressing for buyers, especially those with FHA financing and small down payments. The minimum down for a loan from the Federal Housing Administration is 3.5 percent.
Denver's average single-family home sale price is now around $532,000. At that price a 3.5 percent down payment is $18.620. The buyer will need another $8,000 or so at closing to cover lender fees, insurance, etc. (Unless the seller agrees to pay buyer closing costs.)
I find it uninteresting, usually, to write "market update" stories. Particularly when the story is a continuation of trends we've seen for a long time. It's more interesting to view the experiences, good or bad, of real people striving to play in a perpetually crazy market.
My clients George and Mary (names changed) have good jobs, four kids, and a desire to move up from a small home they've owned for years. They want a newer two-story 4BR home with a basement, somewhere in east Aurora. Their desired budget is $450,000, though they have recently exceeded that.
In several outings, we've walked through a total of 25 homes. Three were very appealing. The first went Under Contract (now called "Pending") on the day we saw it. On the second we bid full price but asked the seller to pay buyer closing costs. After a talk with the listing agent, we backed off on the closing costs, but still came up short.
We visited the third prized property on a Monday evening. Immediately as we entered, my clients eyes said it: "This is the one!" A hopeful platoon of seven people including me marched up and down the stairways, wistfully wondering which bedrooms would go to which child;often noting the tasteful décor and knickknacks and nice color schemes of the current owners. It seemed like my clients were already home.
Dear Seller…
In an extreme sellers' market like Denver, a popular tool is called a "love letter." In submitting an offer, buyers write a heartfelt account explaining how the home is perfectly suited for them, and why they are the perfect buyers for the home.  "Take our offer," they plead, knowing the seller will have many other options.
Real estate attorneys, managing brokers, and other joy killers often advise against using love letters. A seller who selects a buyer based on facts in a letter is susceptible to charges of bias and discrimination. Especially if the facts state or imply  the buyers' age, race, religion or family composition. Often the writer cites those factors as the specific reason their offer should be favored.
A few days before viewing Home #3, I'd attended broker training in which the above advice was explicitly laid out (by a managing broker). The essence of it, regarding love letters, was "Don't use 'em." No doubt she was spouting company policy, which in turn reflected guidance from company legal counsel.
Fortunately, that managing broker was not MY managing broker.
My clients drafted a gushing, tear-jerking plea for acceptance, with references to family values, their country of origin, age, and even religion, having surmised common ground with the sellers during their walk through the house. They attached a beautiful photo of themselves dressed in their Sunday best, looking like they'd just emerged from church. I submitted the letter with our offer, which was $10,000 over list price.
Our offer was declined the next day. We were outbid but only slightly. The winning offer included a down payment much larger than our 3.5 percent. Other components of the offer were non-differentiators such as our limited-scope home inspection and a willingness to lease the property back to the sellers after closing. We offered those amenities, and so did the winner.
Did our letter help? Here the listing agent told me more than he had to. Yes, the sellers had found it touching and persuasive. But not enough to overcome our inferior down payment discrepancy. Again we were left at the altar.
My feeling about love letters is this: They may help the buyer and occasionally swing a decision. But if you're an attorney representing a failed buyer who claims discrimination, good luck making that case. So many variables occupy any offer. Long as the sellers haven't accepted an obvious lowball from a seemingly favored demographic, they'll be fine.
But I am not an attorney. Nor a managing broker or official joy killer in any capacity. I'm just an honest broker trying to do what's best for my clients.
If love letters are grounds for a discrimination suit, I would ask this: Is the exposure not strictly on the seller side?  As a listing agent, I might hesitate to let my clients see and consider such letters. But to buyers, I say write 'em. They might get read. You might better for it if you get the deal, and maybe even if you don't.